Here is my list of remarkable things and achievements I accomplish this year.
Books I read:
Ficciones – Borges
Esperando a los barbaros -Â Coetzee
La pell freda - Albert Piñol
To kill a mockingbird -Â Harper Lee
La senda del perdedor -Â Bukowski
The Catcher in the rye – J.R. Salinger (thirth time)
The Great Gatsby – Scott Fitzgerald
El color de la magia – Terry Pratchett
Homenaje a Catalu̱a РGeorge Orwell
I started many more that I didnt finish, but that I plan to finish soon.
Movies I enjoyed:
A Ghost Story
Mother!
Blade Runner 2045
IT
Your Name
Dunkirk
TV Shows I watched:
13 reasons why
Mindhunter
GLOW
Merlí
Paquita Salas
Silicon Valley
DARK
Videogames I played (includes my own awards):
RUST (220h): Won "How to waste your life" award
Rainbow Six Siege (197h) Won "This is the last match…" award
The beginner's guide.  Won "I'm not crying…T_T" award
Kingdom. Won "Simple but hard" and "Lovely atmosphere" awards
INSIDE. Won "WTF ending" award
Ultimate Chicken Horse. Won "Best with friends" award
Firewatch. Nominated to "Best walking simulator"
Also released an album, one videoclip and did several concerts.
I coded some funny little things.
About drawing I did half a comic during the inktober, a Matt Groening version of a friend. And a collaboration with Martina for a youtube contest: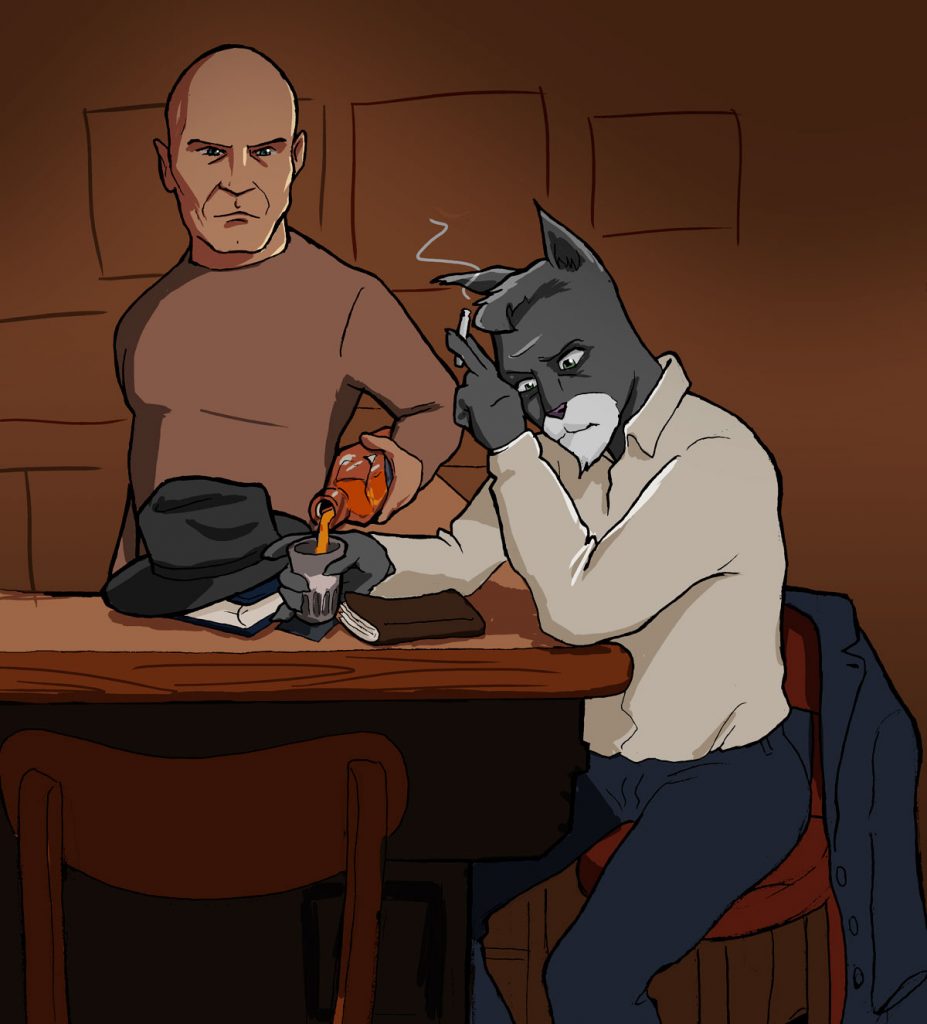 And finally some songs that got stuck on my head for several days:
And last but not least, the soothing voice of Alan Watts that has accompanied me many sad days to remind me where I am: