Friday, May 3rd, 2013
One month ago Graham offered me to collaborate with him in one of his live coding performances. He does amazing music by coding live in front of an audience (no samples, no synths) using Supercollider.
He thought I could do the visuals using one of my tools, he would send me OSC messages and I can try to visualize them. So I took my old Simplecanvas web-experiment and tune it a lot so it can work in a real environment.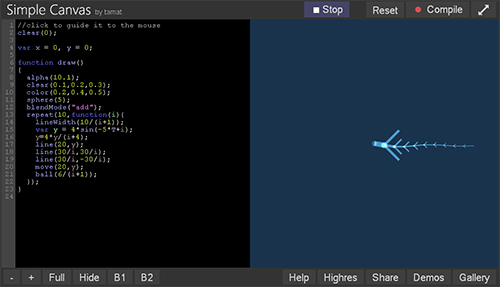 I wanted to talk about it before but I was waiting to have a video to show (we recorded the session), sadly the videos will have to wait a little bit, meanwhile just a heads up about the new features in Simple Canvas 2.0.